We are the Villa Felostal team
Nice that we can have you as our guest! We have been able to accommodate guests from all over the world for many years. Thanks to our many years of experience in the tourism industry, we are happy to be there as your guide and make your vacation in one of our four villas an unforgettable experience. Make your stay on the sun-drenched island of Mallorca perfect. We look forward to your booking and to getting to know you on site soon!
We want you to have an unforgettable stay in our accommodations in Mallorca. The houses are equipped as we would wish to find holiday homes. It is primarily important to us that you lack nothing and that we cover all eventualities. Our houses can only be found in selected locations. It is important to us that these are centrally located to the beach, airport and the center of Palma.
The high-quality equipment, the comfort of the individual houses and the individuality are particularly noteworthy. But also the good feeling, the positive energy and the unique ambience that our properties radiate and spread.
It is our wish that you, as our guest, feel at home with us – only better: we take care of you and think about your well-being.
We are available for you every day during your stay. We have known the island for many years, have established good contacts and know the needs of our customers.
After successfully completing the Hotel Management and Human Resource Management courses, I worked in the human resources department of a well-known hotel chain. I quickly felt that the employment relationship did not correspond to my purpose in life. I wanted to create something myself, in my spirit – according to my taste. Humanity, flexibility and empathy are very important to me. A few years ago I decided to pack my bags in Germany and make the wonderful island of Mallorca my new home. I can proudly say that I can share my happiness with other people here and have the best time of my life on this wonderful piece of earth.
My goal is not to rent my holiday apartments on Mallorca to someone else, but to be the owner myself. It is important to me to know the accommodations in a special way, as if they were my home. Since the satisfaction of my customers is very important to me, I have no other houses in my portfolio. As an owner, I have developed a close bond with my houses and the maintenance and care has become a natural routine for me. I inherited my passion for vacation rentals from my father, who ran the same business on Sylt while he was alive.
I currently live with my partner, 5 dogs and 4 cats in a finca in the immediate vicinity of the villas offered here. Your four-legged friends are also welcome at no extra charge to travel with you and stay in our accommodations.
I look forward to welcoming you soon and I can hardly wait to convince you of our quality.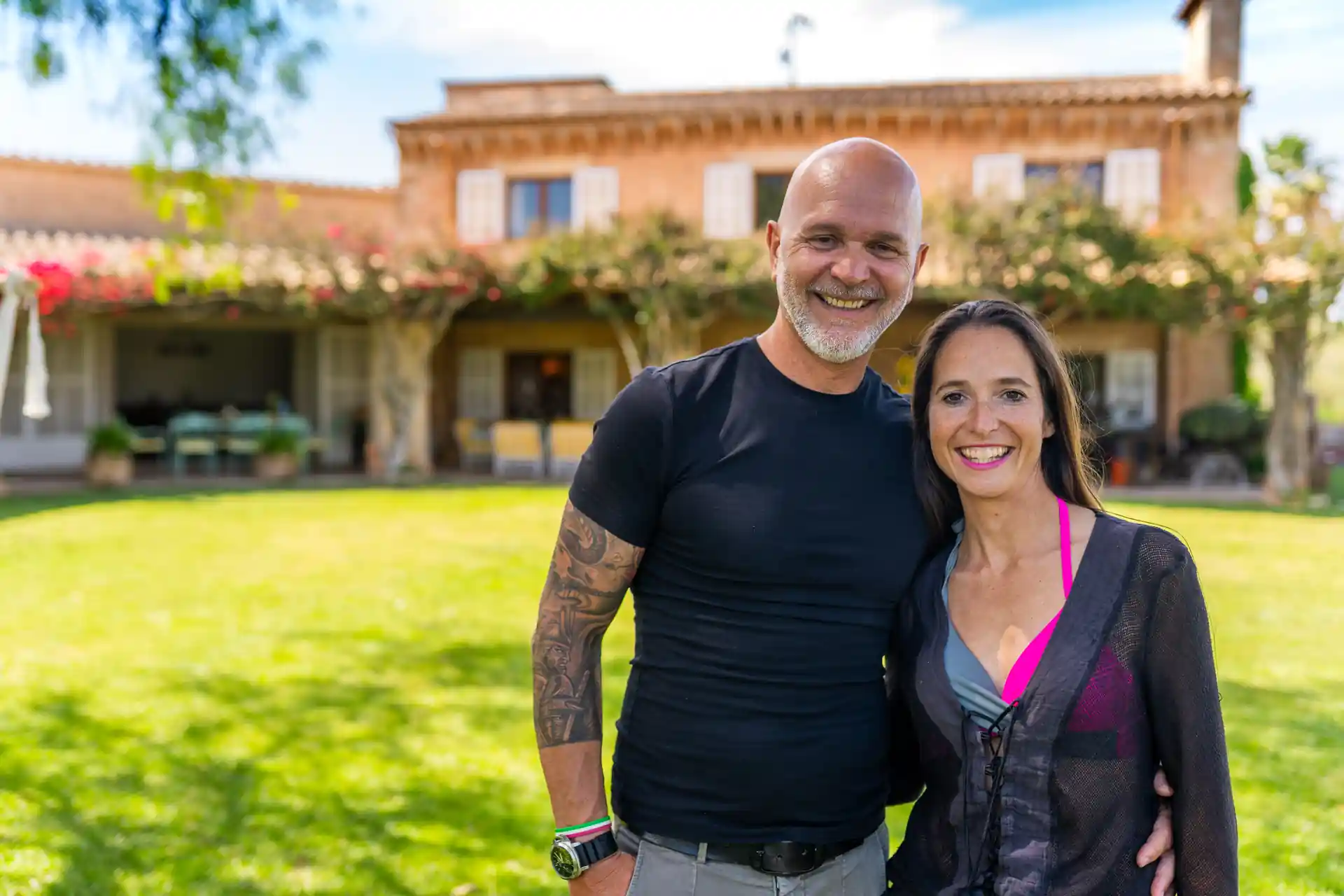 Michelle Moews
Any questions? Just contact us.
Your opinion is important to us. Whether it is a question or a suggestion, we are here for you. You are welcome to call us, contact us via Whatsapp or write us a message via the contact form.
Villa Felostal
Carrer Lluís Ripoll 16
07007 Palma